First Aid Guide for the Domestic Rabbit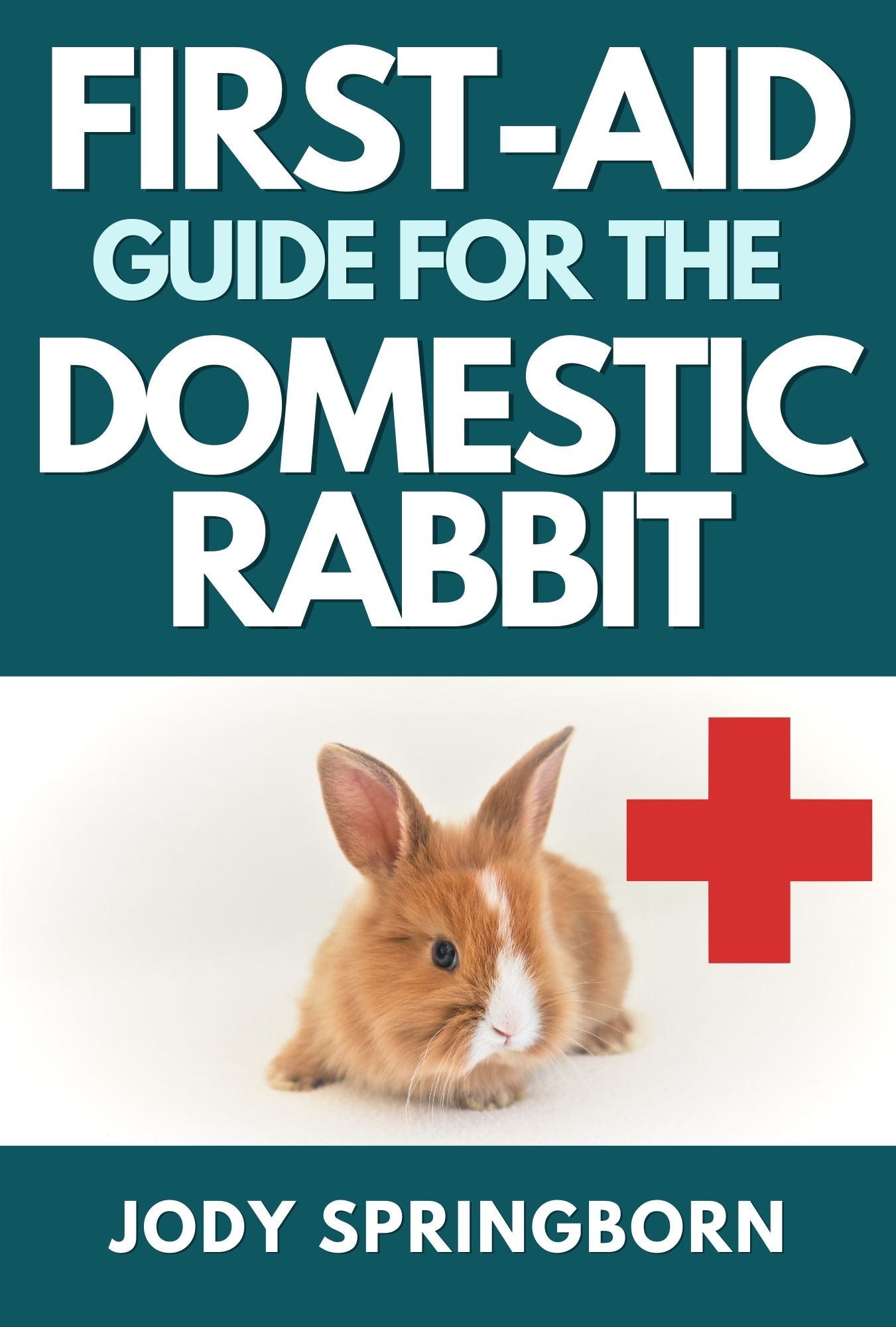 Rabbit First Aid Guide
It's just the beginning of the long weekend. You feed your bunny his nightly dinner of hay and salad, but he uncharacteristically hides and avoids being seen. 
Many owners don't think much about this until they are in this situation, and oftentimes, the crisis happens at the worst moments. 
I've written a rabbit first aid guide to help you as much as possible during those times when your rabbit needs immediate help and you can't get to a vet right away. There are over 100 color photos that show you all the supplies you need and how to help your rabbit in easy to follow step-by-step instructions. Save your rabbit's life until you can get to a vet!
You will learn the following:
What you should always have on hand
How to know when your rabbit is sick and when to bring your rabbit to the vet immediately
How to recognize GI Stasis and step-by-step instructions on how to treat
How to take your rabbit's temperature
How to administer oral medications and syringe feed food
How to save a choking rabbit
How to save money and time by learning how to do your own wellness checks
And much more!
| | |
| --- | --- |
| Learn basic skills such as how to do a wellness check, take temperature and administer medications. | Plenty of full-color photos! |
Available Formats
PDF Download ($27)
Start reading now! Please note, this version is a PDF file (46MB) that will be downloaded onto your computer. No actual book will be mailed to you.
---
eBook ($27)
Want to read it on your eReader or mobile device? This book is currently available in a variety of digital storefronts including Kindle, Apple Books, Barnes & Noble, Kobo, Vivlio, Thalia and so many more. Click this link and chose your favorite store!
---
Softcover ($45)
Do you prefer to hold and have easy access to a physical copy? This 169-page guide is available as a spiral bound, softcover book through both Amazon and Vervante bookstores. Buyers from outside of the United States should purchase through the Vervante Bookstore.
---